Testimonials
These comments are unsolicited.
During mid-August 2014 my wife and I sold our Sunshine Coast property of 21 years and bought a 6 year old home – again on the Sunshine Coast – at Buderim.
Although a relatively new 'prestige' style home there were still a number of jobs which required completion to ensure we had the standard of fixtures and fittings we needed for our lifestyle.
After a couple of quotes and feedback from previous clients we were convinced of Update Cabinets.. The extent of their Multi Award winning work can be seen by browsing the pages on their web site. 
First the kitchen. General layout was good however none of the sliding draws had the soft closing 'blum' fittings. That was rectified. The biggest kitchen job however was the kitchen bench. It was quite large – however of a material which did not suit and we had that replaced with Caesar Stone. My wife's design had the bench extending out further than the original – which provided the opportunity for further storage cupboards built in under the bench. Other sections of the kitchen around the very large gas range were also fitted with Caesar stone. The result is stunning.
One of the biggest jobs was to convert the Media room of this 5 bedroom home into offices for my wife and myself. Built in cupboards, computer work stations, sliding doors, filing cabinets on both sides and plenty of book shelves above – with further head height cabinet space. Excellent result with a real WOW factor.
Working with Update Cabinets was absolutely hassle free. This outcome requires cooperation and understanding on both sides. You deal only with one of the two or three senior partners who personally supervise every aspect of the job.
As you have probably guessed we were delighted with the result and have no problem in recommending them to anyone who wants a superior job at a fair and reasonable price.
Sincerely,
Les J Heil AM
Buderim
Sunshine Coast
(2014)

---
Thank you for all your work and advice making our new kitchen.
I recall our first meeting on site with Mark, where we stood inside a house that was badly in need of renovation.  We stood in a cramped space in the house (that looked nothing like a kitchen space) that we wanted to transform into a modern beach house show piece.
The opportunity to share our ideas and get your input at such an early stage was invaluable.
Ongoing support and advice during the project was never a problem even though our questions and ideas changed from time to time.  I don't think we could have achieved such a great result without your professionalism and eye for details, right down to the choice of handles and kick styles.
On the day of installation one of the workman commented "We set the kitchen out on the workshop floor yesterday and it looked really great and people who were there visiting the workshop for quotes were commenting on how great it looked".
We have just come through the busy Christmas new year season and we have had many relatives stay and friends over for dinner parties. This is as big a test as a kitchen will get.  The layout and practical use of the kitchen worked particularly well. There is lots of work space and storage. We thoroughly enjoyed this time and the kitchen was a pleasure to use and share with our guests, yes that island bench is not too big, and the butler's pantry is a show piece.
Well done on producing a great kitchen. We are pleased and proud of the result and we certainly are pleased to recommend Update Cabinets to others.
Thank you
Phil & Narelle
Maroochydore
Sunshine Coast
(2014)
---
Workmanship to the highest standard.
We partnered with Mark and Tony Sempf to design and construct our dream kitchen for our new home, and could not be happier with the results.
From the initial meetings through to the completion of the project, they listened, informed, actioned and educated us along the journey.
We can't recommend Update Cabinets highly enough for their workmanship, professionalism and courtesy and would definitely engage with them for our next project.
10/10
Bon & Toni Neal
Buderim
Sunshine Coast
(2014)
---
I wanted to tell you how pleased we are with Update Cabinets work…..well not only the work but the whole service from when we first arrived at your workshop at Kunda Park to talk about our renovation. We left that first meeting feeling so confident about what was going to happen. I loved being able to see all the choices of materials and what the finish would look like. With a pretty tight budget,  you showed us ways to reduce cost but still keep it all looking great. Your confidence in understanding  what we wanted and in knowing it would all flow so smoothly made me feel quite relaxed right from the start. 
When the day arrived for installation, I was so excited to see it all packed and wrapped on the trailer.  Everything moved quickly then and like a jigsaw puzzle, fitted together  perfectly. It was amazing to watch. The coordination with the glass splashback fitting fellow and the electrician was wonderful. 
The rubbish bins  under the bench was a great idea and work well. They are just the right size to recycle shopping bags.   Also the oven, cooktop, and dishwasher were placed just as I wanted.   Did I tell you I love my kitchen?
Thankyou for everything.
Rachel Down
Buderim
Sunshine Coast
(27th November 2013)
---
I am very pleased with my new kitchen & everything went as planned.
I really like the fact that Mark, who organises the work with the customer, comes to your home to know what features are wanted plus he also suggests other ways to make the kitchen better. He has a wonderful rapport with people & listens carefully to what one wants. Nothing is a problem for him.
Tony then takes the measurements of the layout from Mark & does the CAD work for the kitchen. He then gets you to come to their site to peruse the 3D drawings to see if all is correct with you. At this point, one can also get Tony to tweak a few things on the computer drawing, e.g. sizes of drawers, cupboards, etc. He also listens very carefully to the client & makes sure one is happy with the drawing.
When the cupboards are ready, their work men take out the old kitchen & refit it with the new, plus organising a plumber. This part was all done in 3 days. I had my own electrician & he fitted in with them also – they were very proficient. The stone bench came last & then I organised a tiler.
Mark & Tony are the ultimate professionals in this field & one feels sure that all areas of the work will be done well.
Bev Ruscoe 
Buderim
Sunshine Coast
(October 2013)
---
We have recently updated and extended the kitchen and laundry spaces in our home. We are delighted at the results and are very much enjoying living in the more functional and efficient areas. The team at Update Cabinets was introduced to us by our builder, with whom they worked to determine the structural reorganisation of space that was required for the renovation and to coordinate the timing of delivery of the new kitchen and laundry. The process of kitchen design was personalised and interactive, everyone we dealt with at Update Cabinets was unfailingly pleasant and helpful; Tony Sempf worked with us and provided us with innovative ideas and excellent suggestions that solved our storage issues. We have been both satisfied and very impressed by the service, efficiency and professionalism of Update Cabinets in providing our kitchen on time, as per the agreed design and in working seamlessly coordinating with the schedule set out by our building contractor. We remain very appreciative of the time and attention provided towards ensuring that the under-cabinet lighting system worked properly and with the immediate attention to repairs that were required from a burst water pipe that was beyond anyone's control. Tony also followed-up with phone calls to ensure that we were satisfied with the solutions that were provided. We highly recommend the services provided by Update Cabinets.
Paul and Wendy Reilly
Witta,
Sunshine Coast Hinterland
(7th March 2013)
---
Update Cabinets have now worked with us on cabinetry for two of our homes. The two projects were nearly 20 years apart!
We like working with them, especially Mark, because they are;
Reliable
Particular on detail
Punctual
Tidy on site
Accommodating
Employ great people who share their values
We engaged an interior design company to oversee the concept and the result was outstanding. Kitchen and Bathroom Designers Institute agreed, awarding the kitchen design of the year for 2012. http://kbdi.org.au/index.php?option=com_igallery&view=gallery&Itemid=172
The design was excellent of course but without the painstaking attention to detail from the team at Update, the result could have been totally different.
Since the installation, Mark or one of his team have been back on site to check final adjustments of drawers and latches, which is something I never expected.
We are not expecting to build another house in the next 20 years, so Mark has plenty of time to build hand-crafted joinery for any discerning home builders out there!!
Ken and Trudy Rich (19th December 2012)
---
Thankyou Mark. After visiting four kitchen showrooms you were the only one to get back to us with a quote within forty-eight hours. You continued this professionalism by delivering exactly what we wanted with no fuss, expert advice, craftsmanship and attention to detail. We highly recommend you and your installers and are truly delighted with our beautiful kitchen.
Many thanks,
Peter and Beth Willcox
Keil Mountain (14th November 2012)
Our new kitchen is fantastic!
---
It is the heart and soul of our house.  We are foodies who love to cook (and eat).  So when we decided to renovate, we put a lot of thought and energy into thinking how our kitchen worked and how we could make it work even better.  We looked at lots of magazines and websites and eventually figured out what we wanted – a kitchen that was practical and efficient, looked good without being over-the-top, was well-made and would stand the test of time.
And that's what we got, plus some, thanks to Mark, Tony and the team at Update Cabinets. 
Mark was able to take our ideas, some of which were still a bit fuzzy, and transform them into reality.  He added value by introducing us to possibilities that would make it all work even better, paid attention to detail, generously lent us the benefit of his experience, and was calm and respectful throughout the process. 
It was the same with our bathroom cabinetry and built-in bookcase, which I admit we hadn't put as much thought into.
Then it was handed over to Tony and the team to make it happen, including valuable follow up after it was all in place to make sure it all worked properly.
We had heard the horror stories about how much renovating a kitchen and bathrooms could cost, but when the bill came through, I was pleasantly surprised.
I have no reservations about recommending Update Cabinets to anyone thinking of building or renovating a kitchen.  We found the experience enjoyable and are more than happy with the outcome.
Jenny Nemeth (19 September 2012)
---
We are totally delighted with the fantastic kitchen, bathrooms and laundry made for us by Update Cabinets.  Our every request and changed details were met, and every thing is so practical, well-thought through and very professionally finished.
Visitors to our house comment that our kitchen is spectacular, and there are many features included in the cabinets, such as self-closing doors, that give a totally up-to-date functionality to the modern elegant design of our kitchen.
Thank you, Mark and the team from Update Kitchens for an excellent job.
Jon and Helen Dachs (16 October 2012)
---
Hello Mark,
Helen and I would like to express our thanks for the way you and your company undertook a complete refit of the Kitchen, Ensuite and Bathroom of our apartment at Mooloolaba.
We are extremely happy with the finished product, it is very functional and elegant, the envy of our neighbours.
Our thanks also go to your tradespeople who were prompt and very efficient.
We would have no hesitation in recommending "Update Cabinets" to any potential customers.
Kind regards,
John McEntee (19 September 2012)
---
I was introduced to Update Cabinets Directors
Mark and Tony Sempf in the early 1990s by a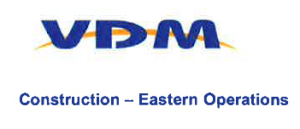 well known Architect and designer.
It was recommended that I should use their services in providing the cabinetry works for a progressive national company needing extensive amounts of kitchens, laundries, office furniture and display cabinets.
The cabinetry required needed to be of the highest quality to meet the architects design and specifications also incorporation a range of products and materials new to the marketplace.
I am pleased to say that I did engage Update Cabinets for that initial contract which went on to become a long term contract lasting for a few years.
Mark and Tony became the preferred kitchen supplier of my choice many years ago and I will continue to recommend them and use them in any future projects.
Mark and Tony offer a professional and personal service to their customers. They provide a quality product and it is a pleasure working for them.
If you choose Update Cabinets for your needs you have made the right choice.
Yours faithfully,
Phil Osborne
Senior Project Manager
VDM Construction
---
Update Cabinets has been supplying quality cabinetry to our company for over 20 years.
During that time they have installed hundreds of kitchens to our projects and I would like to personally thank them for their quality and reliability that they have displayed over the years.
It is unusual to have such a long standing relationship between the builder and supplier and is a testament to their product and service. To this day they are still supplying quality products to our company.
I have no hesitation in recommending Update Cabinets
Willara Homes,
Managing Director
Laz Dzufer
---
To Whom It May Concern:
This is to confirm that Update Cabinets were engaged to provide cabinetry for our Holden and Hyundai dealerships built in Maroochydore in 2006. Update Cabinets were very professional through the whole process with the quality of materials and the workmanship at a very high standard. We are extremely pleased with the fit-out and the quality is still visible after 6 years.  We would have no hesitation in recommending Mark Sempf and his team at Update Cabinets to any perspective clients.
Mark Stonebridge
Sunco Motors Group Financial Controller
---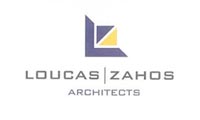 Tony, I wish to thank you for what I can only refer to as exceptionally crafted cabinetry. Your service was not only of the highest standard, but your craftsmanship and attention to detail are clearly evident in the finished product. It looks great and I am very happy with the results. Update Cabinets has my full recommendation for anyone in need of cabinetry with a professional friendly team. Loucas & Zahos Pty Ltd
---
Mark and Tony Sempf of Update Cabinets have been contracting to me for the past 12 years. Their work is of the highest standard. They have provided kitchens for a retirement village at an average of 50 per year over period of 4 years. We have never had a problem with any of them. I contacted Mark to build my kitchen, 7 vanities, a walk-in robe, bar and teppanyaki grill for my new home 4 years ago. The quality of the cabinetry was excellent and was featured in Queensland Homes magazine. We are asked by many guests and friends at home about who did our cabinetry. We have recommended Mark and Tony to many of our friends and they have all been extremely pleased with the quality of their craftsmanship and their professional approach to their work. Update Cabinets have been on the Sunshine Coast for 23 years and will continue to prosper as a result of Mark and Tony's approach and professional attitude toward their clients. That is why I have no hesitation in recommending them to new clients.
Bernie McGovern
Ocean Isles Property Group
Director
---
Hi Tony,
I am writing to thank you and your team for the wonderful job on my cabinets for my walk-in robe.
The computer generated plans you gave me look exactly as the finished product does which is
absolutely gorgeous. Thanks again to all and I will certainly recommend you.

Tracey Smith
---
When I was requested to comment on the work "Update cabinets" had done on our new house, I replied without hesitation; my comments bellow are sincere, and if anyone would like additional
comment, please feel free to contact me. The new house was a sizable project with four ensuite's, a powder room and a large kitchen with a butlers pantry. The family room has a large wall unit, and the office is simple but very effective. We started our involvement with Tony and Mark after the design stage, but their assistance and experience guided us to a~ improved and cost effective design.
Their knowledge of materials, and assistance with cost, helped us make informed decisions. We could not be happier with the end result.
The quality of workmanship was excellent, the finish and fitment could not be faulted. Their attention to detail can be seen in the finished product, but I think what made the project a success was the "nothing was a problem" attitude.

Anthony J Caldwell 
---
We are happy to write  about our new kitchen. We have been involved in an number of renovations, both for ourselves and as resident managers for complexes.
From the day of our first phone call till after completion, we were pleased with the professional experience we had with Update Cabinets.  Mark reviewed our plan, assisted with suggestions which work so well, but also listened to what we were trying to achieve.  The quote was well laid out, so no extras, or changes required, as it was all clear before we commenced.  Communication was first class from day of first measure, until the installation was completed, just before Christmas as promised.  He also followed up with a phone call and inspection about a month later. We have a kitchen we are thrilled with at a cost that was reasonable and would not hesitate to call Mark again for our next project.

Kevin & Maria Duke, Maroochydore
---
I met Tony and Mark Sempf from Update Cabinets through my builder Kyle Smith of Smithy Constructions I used Update Cabinets to do all the work on a renovation that I was doing in Minyama. This involved a kitchen, walk in pantry, laundry, 3 bathrooms, 2 walk in robes and an outdoor kitchen.  I am a chef, so my kitchen is a very important part of my home and I loved working in that kitchen. I was very happy with the advice given prior to construction.The design and materials recommended were of the highest standard, the workmanship was first class and all delivered on time. Their assistance and guidance helped me to decide on a very workable and cost effective design.  That kitchen looked as good when I sold the house as it did the day it was installed.  With so many decisions to be made during a renovation the thing that I appreciated more than anything else was that nothing was a problem. It was a pleasure to work with Tony and his team.  I have recommended Update Cabinets to others and they too have been very pleased with their work Update Cabinets come highly recommended

Iris Windsor
How to Cook Kitchen Emporium and Cooking School
---
We have been using Update Cabinets over the last 10 years on the Sunshine Coast and are very satisfied with their quality, timing and costs. Even so they are our preferred cabinet company and many times they are the sole invitee for works. I have no hesitation in recommending Mark and Tony for your cabinet fit out requirements.
Mark Goodwin
Sunstate Group Queensland
Director and Chief Operations Officer – Construction
---
Update Cabinets supplied the new kitchen for our house renovation. They also installed a completely new set of cabinets in the walk-in-robe, new vanities for two bathrooms and a wonderful array of wall cabinets for a glass studio. The work done by Mark and his team was excellent. They knew the options available to us, were clear in giving suggestions for materials and finishes, and provided computer-generated views along the way to enable us to see just what we were choosing. The finished cabinetry is of a high standard and adds pleasingly to the appearance and utility of the house. The most impressive aspect of working with Update Cabinets was that nothing was too much trouble. Communication was easy, Mark and his team provided excellent service, and delivered the work on time as promised. The pricing was clear, well-communicated, and straightforward; there were no hidden costs or unexpected extras on completion. When some unexpected complications from another supplier arose, Mark solved the problems competently and without fuss. I thoroughly recommend Update Cabinets as a business providing high quality joinery work with excellent customer service. Christine McMaster, Mt Mellum.
Christine McMaster
Registered Psychologist
Sunshine Coast, Qld, Australia
---
Update Cabinets had been recommended by our builder Mark Tyson of Tyson Homes and Carpentry for the design and fitting out of the cabinetry in our new home. I did have the opportunity to review some cupboards that they had built for a friend in a local retirement village, to complement their existing kitchen and was impressed how the new addition blended in perfectly.
Our modern Spanish style home has a large kitchen, display cabinets, walk in pantry, built-in wine cooler and combination fridge/ freezer, Master Bedroom with ensuite and large built-in robes, 3 bedrooms, powder room, 2 other bathrooms, large laundry and self contained guest quarters. 
From our initial contact with Tony and Mark Sempf, we continue to be impressed by the high standards of service from Update Cabinets. The design stage was completed with only minimal information from us about what we envisaged and their computer generated plans were outstanding. The added bonus was that the completed cabinetry was exactly as planned. Not a cent was asked for, both during the design stage and construction and fitting out, i.e. no deposit or progress payments required and they met the original quote upon completion.  
Tony also designed and built some extra cabinets and bench tops in our family room that had not been included in the original plans, to match the wooden floor that was already laid. The result again was outstanding. They are not the cheapest, when it comes to quotes, nor the most expensive, but when it boils down to quality workmanship, for your hard earned dollars, they are the premiership team on the Sunshine Coast. 
Whether you are contemplating updating your present home, or building a new one, I and Irma, have no hesitation in recommending Update Cabinets to you. 
Yours sincerely
Allen and Irma Chiesa
---
After a long history in working with Tony and Mark from Update Cabinets it was an easy decision in our choice to have them fit out our premises approximately 4 years ago. The cabinet work and fittings were of the highest standard and look as good today as they did 4 years ago. The Team at Update Cabinets were professional in all their dealings. I would not hesitate in using or recommending Update Cabinets.
Barrie J Woods
Proprietor
RACQ Agency
Maroochydore
---
Dear Tony:
Jeff and I wanted to formalize in writing to let you know how pleased we are with our installation. As you know a good friend of mine recommended your company and I am very glad that we followed her advice and in turn have no hesitation passing on that recommendation also.
A kitchen is such an integral part of a house and in our case, the focal point to our open area. I was really concerned about the fact that I had very set ideas and how I was going to communicate these. I have to say that you have provided everything we asked for and then some. Your design team listened carefully to our ideas and produced a plan that was way beyond our expectations.
Our bathrooms, in particular our Parent Retreat ensuite, are beautifully appointed, and have had many a remark as to how simple but how stunning they are.
Everything was done in such a timely fashion and I think that if anything, being owner builders, we probably held you up with the installation more!
As mentioned, I really just wanted to formalize how much we have enjoyed working with you and more so how much we love our areas.
Sincerely,
Nicole Clarke
---